Welcome to <Unity> League of Clans
Welcome to the home of the No.1 Clan in Season 1, Top 3 Clans in Season 2/Era 2 and Season 3. Season 5 launched!  We are in the process of reorgnizing <Unity>, therefore a lot of information is outdated on this site. Former clannies and clan friends, you are welcome to join Permanent <Unity> members only Google Group to reconnect. Power and trust in unity.
Welcome to the exciting golden age of mutual support. <Unity> League of Clans consists of Yin and Yang Unity, Triumph of Unity, Phoenix of Unity, and Hydra of Unity. We complement each other with power and trust in unity. We strive for goals while having 400% fun. We shall together slay the most difficult enemies and overcome challenges. Join us now and march on to victory!
Represented globally, <Unity> family is highly active, constructively competitive, forever mighty and supportive, boldly staying the course to pursue its goal and objectives, never affected by drama or leadership changes. We are one single large guild boosting the Unity League community in D3, an independent gaming community with over 3800 total members and 400-900 active members online around the clock.
Unity Clans at a Glance   Google+   Youtube Channel Permanent <Unity> Members Only Group

Leaderboard Rankings   League Achievements   DP Roster: YAYU, TOU, POU, HOU

Alliance Clans at a Glance   Unity League Community Outreach

Unity's Goal: Create a victorious and inseparable clan that perfects teamwork, achieves individual objectives, and enjoys overcoming the most difficult challenges.
Unity Values: • Be respectful of others • Help each other and share • Play actively and have fun
Ground Rules: 1.No flaming or trolling.  2.No excessive swearing.  3.No botting or spamming.
To obtain <Unity> membership, please fill out a short questionare at Recruitment.    Members, join free & claim your $10 bonus,  log in to turn off ads.
Visit Unity Forums for item hunt, team strategy, class builds and gear selection, and general discussions. 
Events: Sponsored Unity Tournament (TBA 10/2015)   Transmog Showcase     Class Training Camp

Clan Org: Clan Membership Requirements   Community Membership Requirements  Clan Posts Archive  Weekly Update Archive

Class Wiki Page:  Monk     Crusader     Demon Hunter     Witch Doctor     Barbarian     Wizard

Latest activity
Unity Membership - Please fill out a short questionnaire here
created by Eisenx3

| | |
| --- | --- |
| | 1. Full battle tag: '''crazybread#1269'''''' '''2. Your best class (e...  |
| | 1. eisen84#1966 2. Ywitchdoctor, wizard 3. season 4 610 4. Triumph or Hydra of Unity 5. 4-5 Days a week, from 6pm-12am 6. All for sharing, ...  |

Paragon 1066 looking to push the leader boards.
created by Laith1195

| | |
| --- | --- |
| | Hello Unity, I have been a D3 player since day 1 of vanilla to this day. I have seen this game grow and develope into the game it is today. ...  |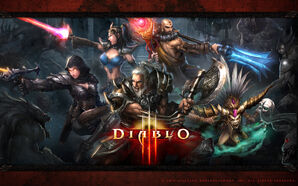 Ad blocker interference detected!
Wikia is a free-to-use site that makes money from advertising. We have a modified experience for viewers using ad blockers

Wikia is not accessible if you've made further modifications. Remove the custom ad blocker rule(s) and the page will load as expected.